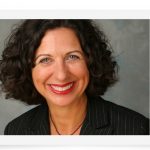 Presented by Chantal Sicile-Kira
Drawing from personal and professional experience, Ms. Chantal Sicile-Kira shares insights and wisdom on how professionals and parents can come together as a team to move towards a common goal: creating successful outcomes for individuals with autism of different ability levels.
Participants will be able to:
Name & describe at least three stages of the Grief Cycle
Identify at least three communication skills to use when communicating with service providers & educators
Identify three strategies for taking care of themselves
Time: 5:30pm – 7:00pm     Cost: Free* and light refreshments will be provided.
Where: Sauk Valley Community College Cafeteria, 173 Illinois Route 2, Dixon, IL
---
Secure Online Registration with GetMeRegistered.com for this free and informative presentation: "More Than Just Coping: Empowering Strategies for Parents"
Printable Registration From: Chantal Sicile-Kira Training Brochure 2018
---
If you need 1.5 hours of Continuing Education credits for attending this event, there will be a charge of $10.00 per person.