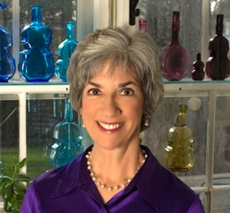 On Monday, April 11th, Florissa and Kreider Alliance will host the "Out-of-Sync Child: Sensory Processing Disorder Training" at the Dixon Elks Lodge (1279 Franklin Grove Road, Dixon, IL) from 8:00 a.m. – 4:00 p.m.
Author Carol Kranowitz will be facilitating this day training, which will give a description of Sensory Processing, the impact SPD has on a child's behavior, how to identify and treat SPD in young children, along with activities to develop and enhance sensory and perceptual motor skills.
Cost for the Training is $110 for teachers and professionals, and $50 for family members and consumers. Organizations that register three or more staff (teachers and/or professionals) for the training will receive a $10 discount on the registration fee. Deadline to register is April 4th.
Six (6) Continuing Education Units will be given for: Early Intervention; Educator – CE from ISBE; Speech & Language pathologist; LCPC, LPC, LCSW and LSW; Licensed Clinical Psychologist; RN, LPN and APN; Nursing Home Administrator, NHA; Physical Therapy, PTA; Occupational Therapy, OTA; General Certificate of Participation, QIDP.